SALES covering 30+ COUNTRIES & REGIONS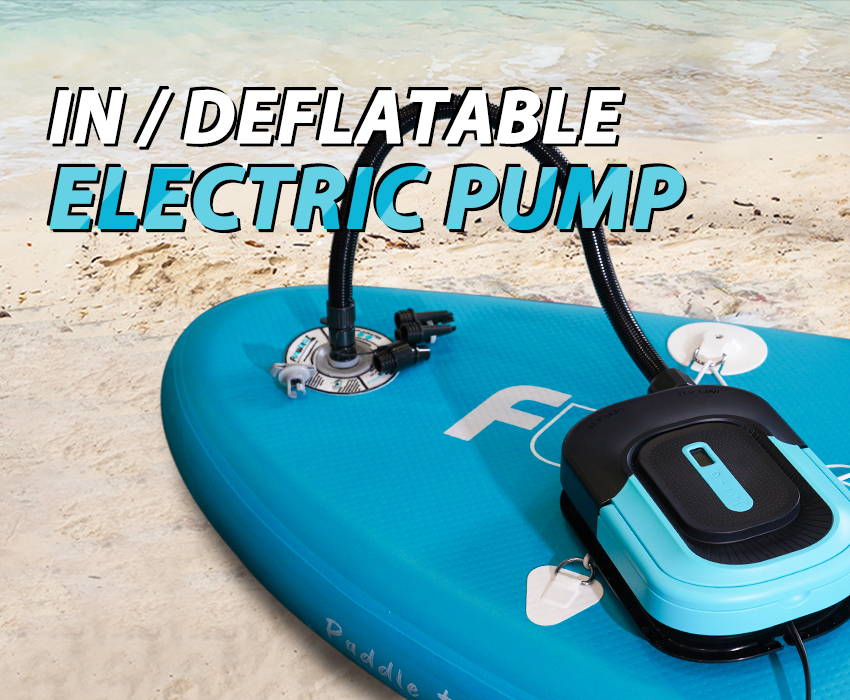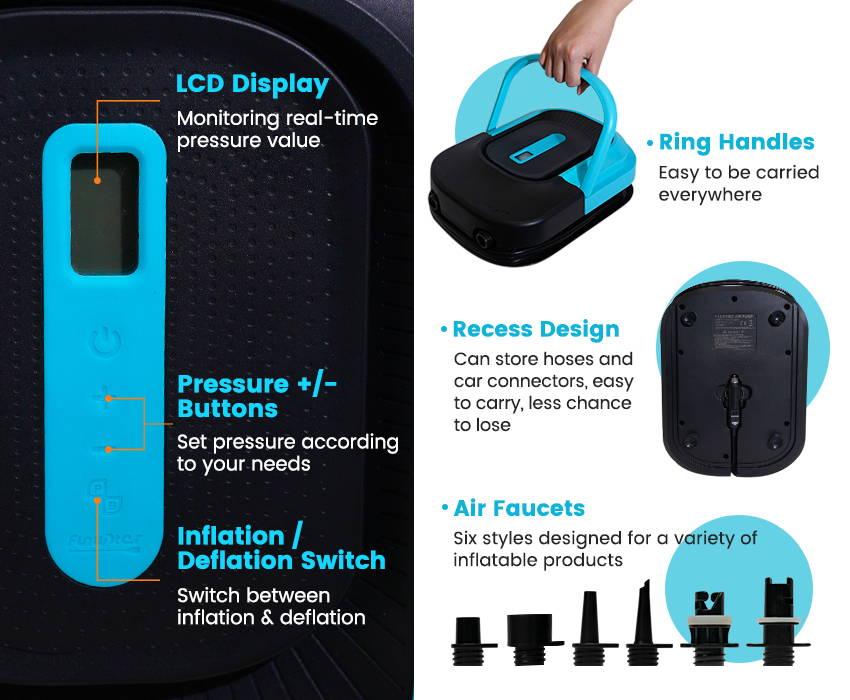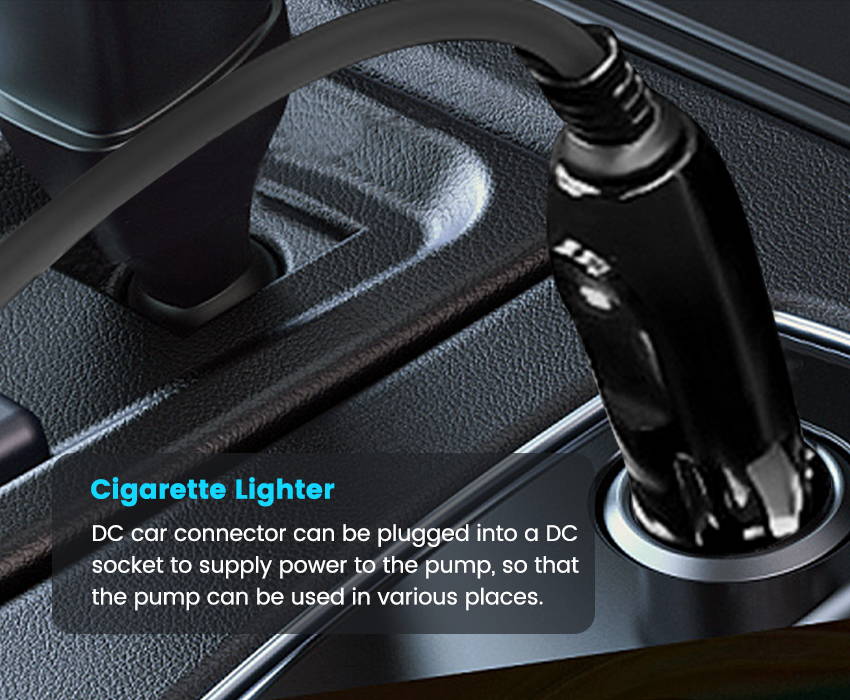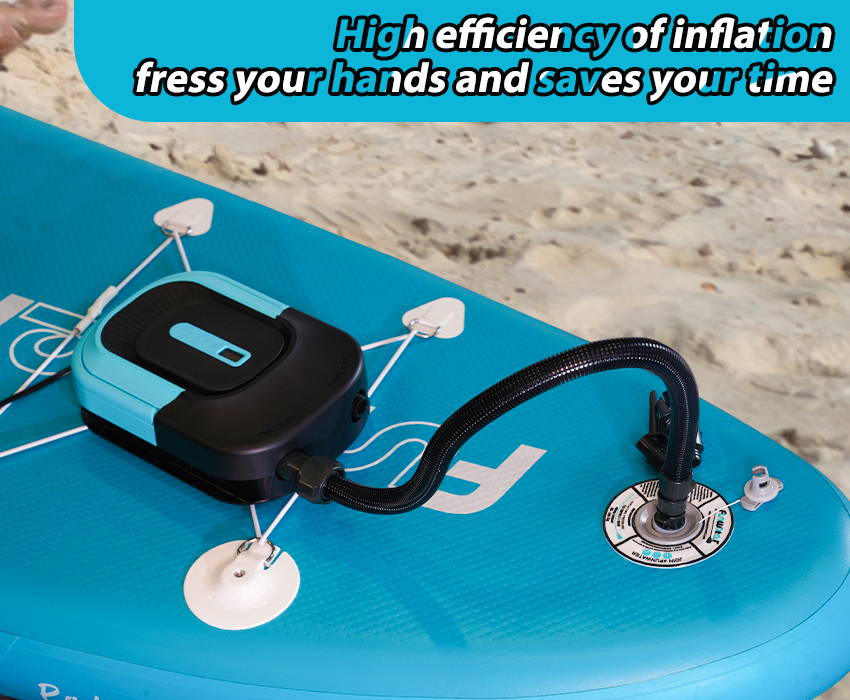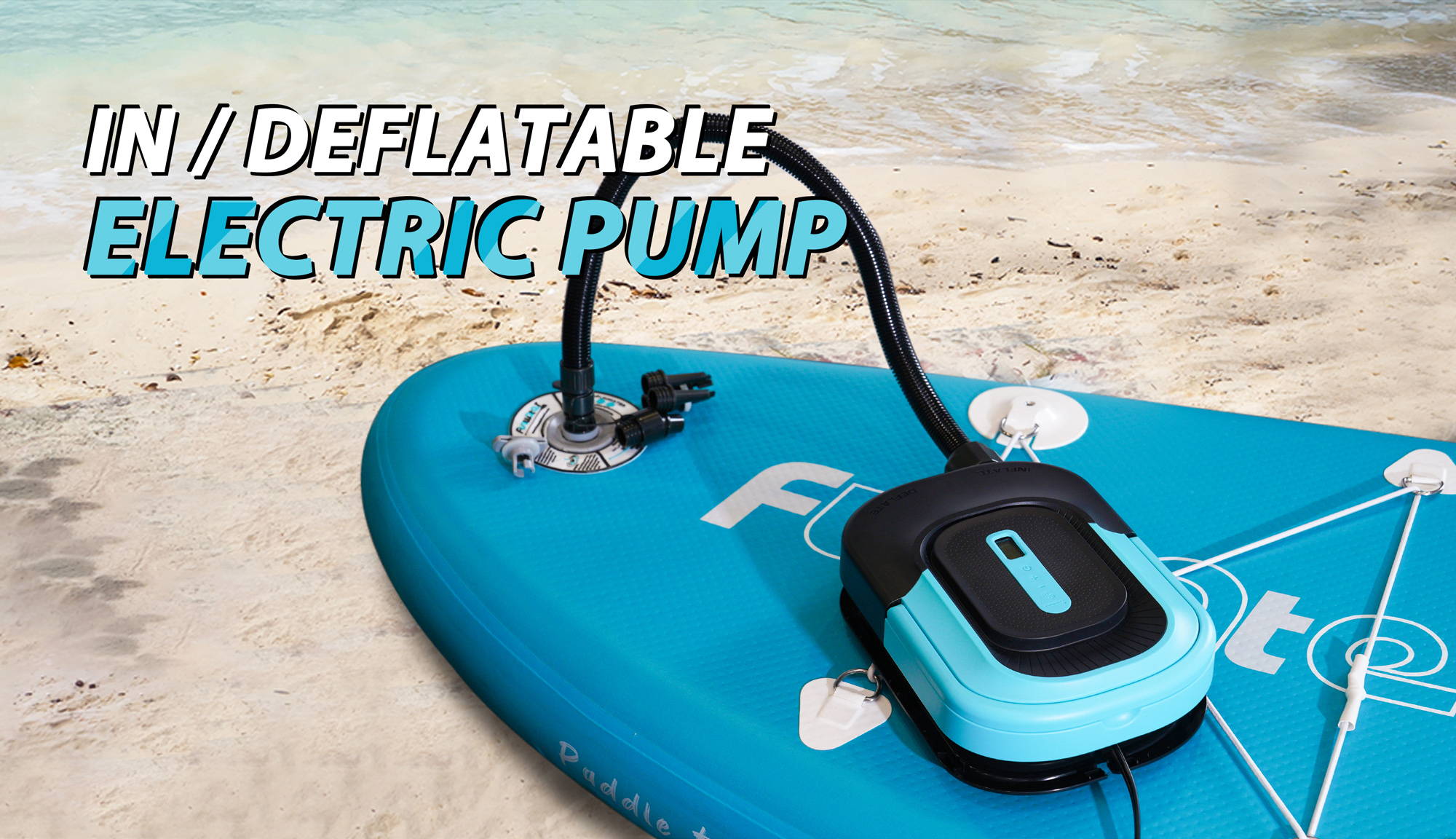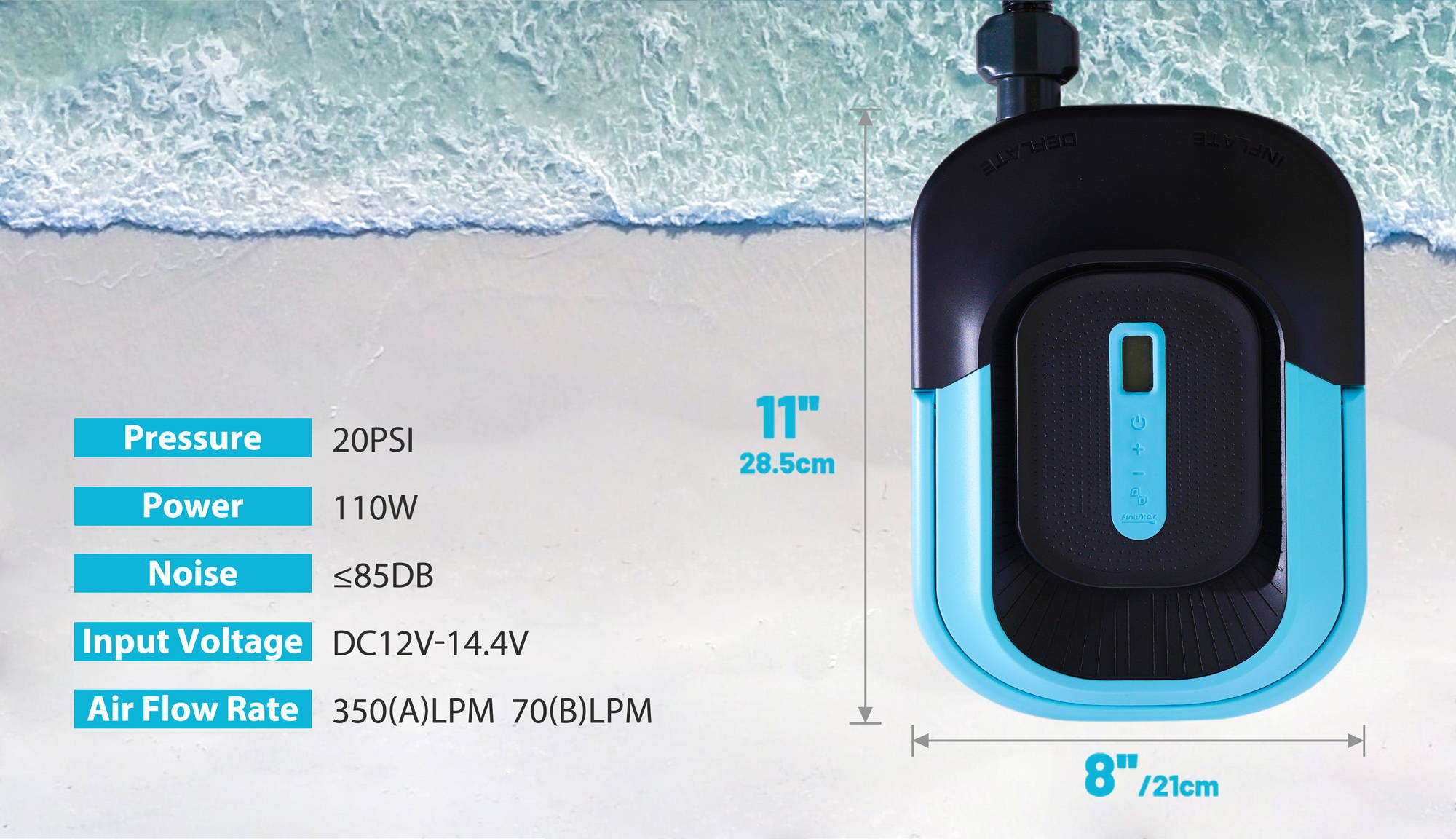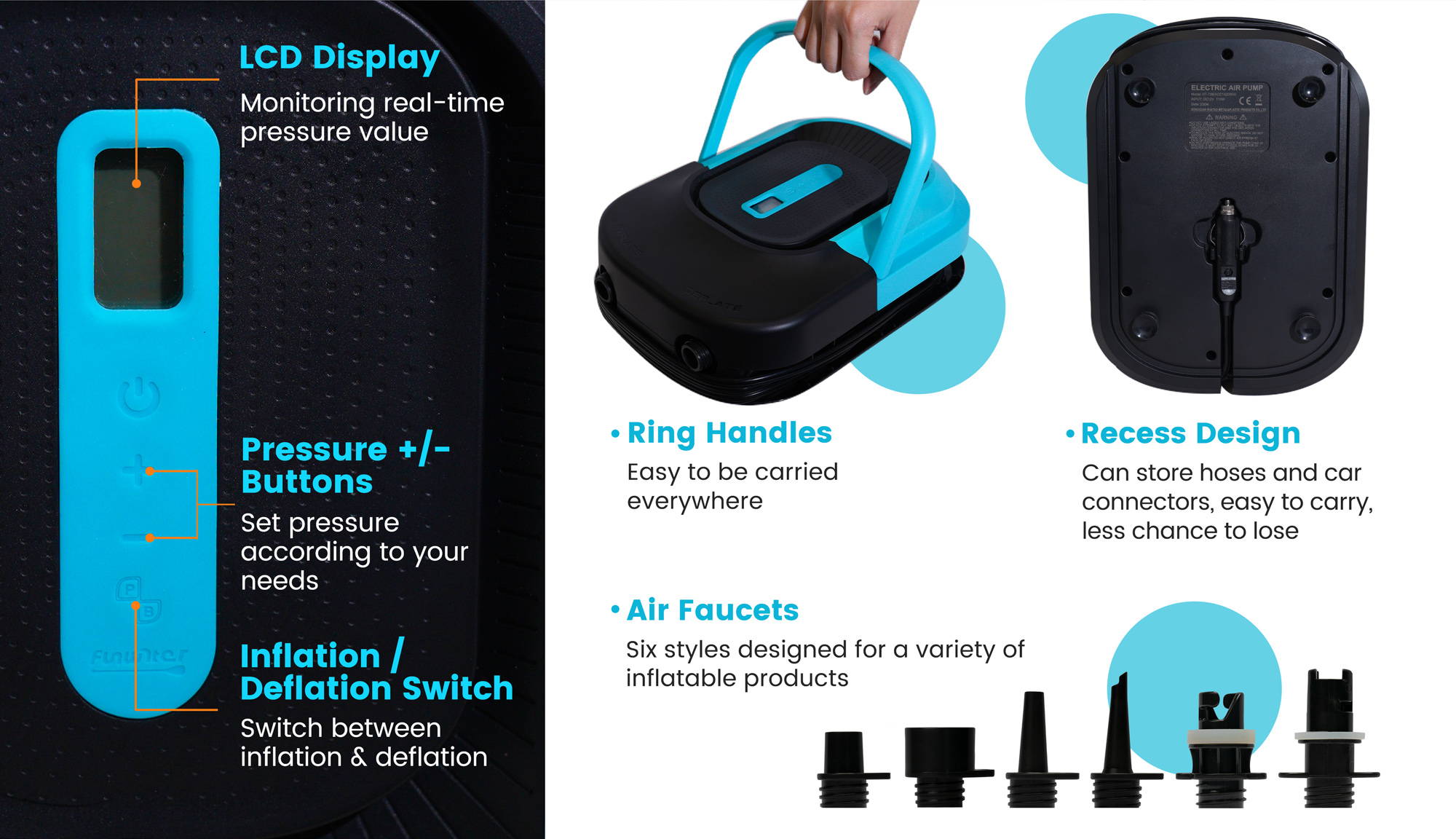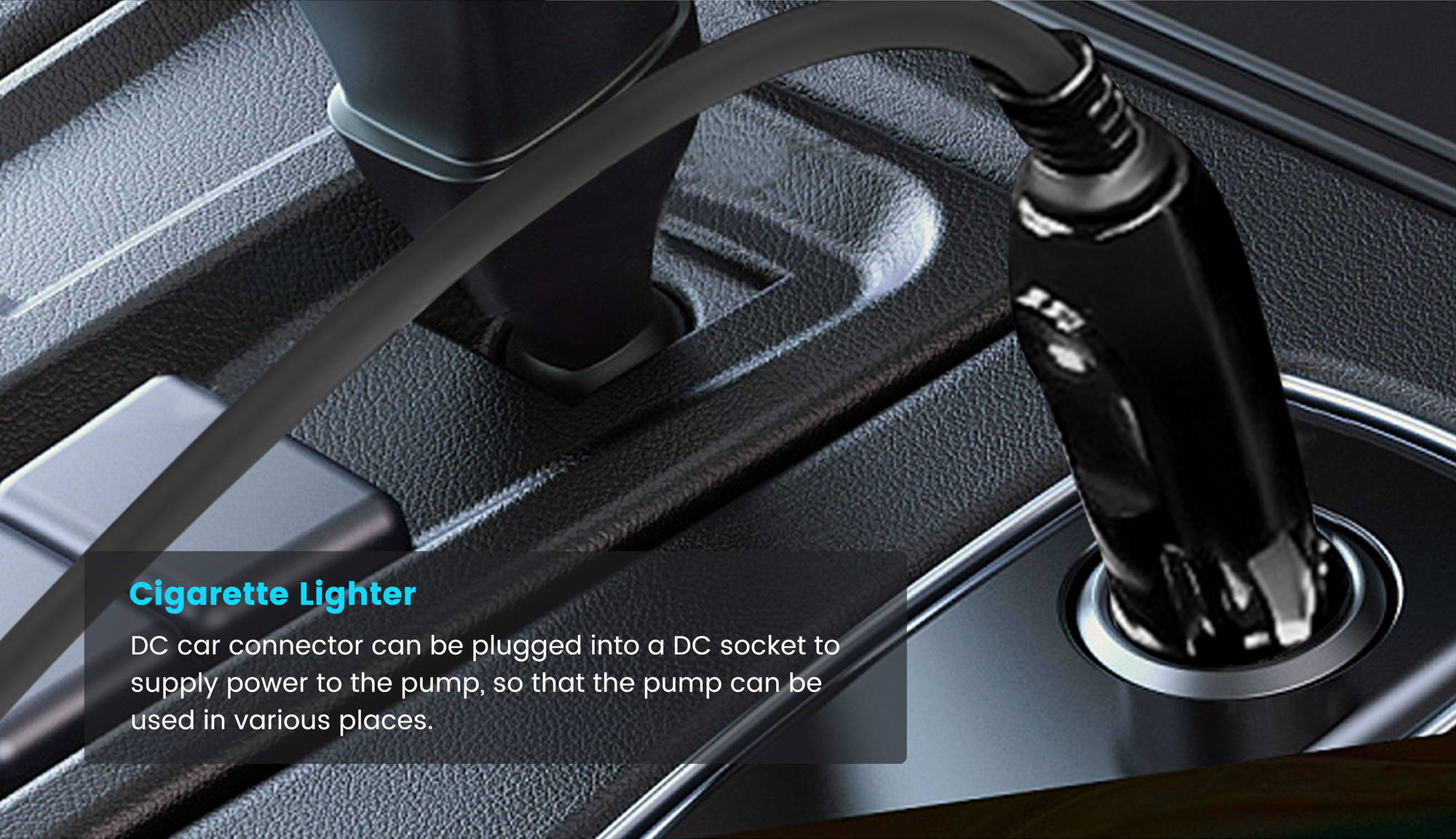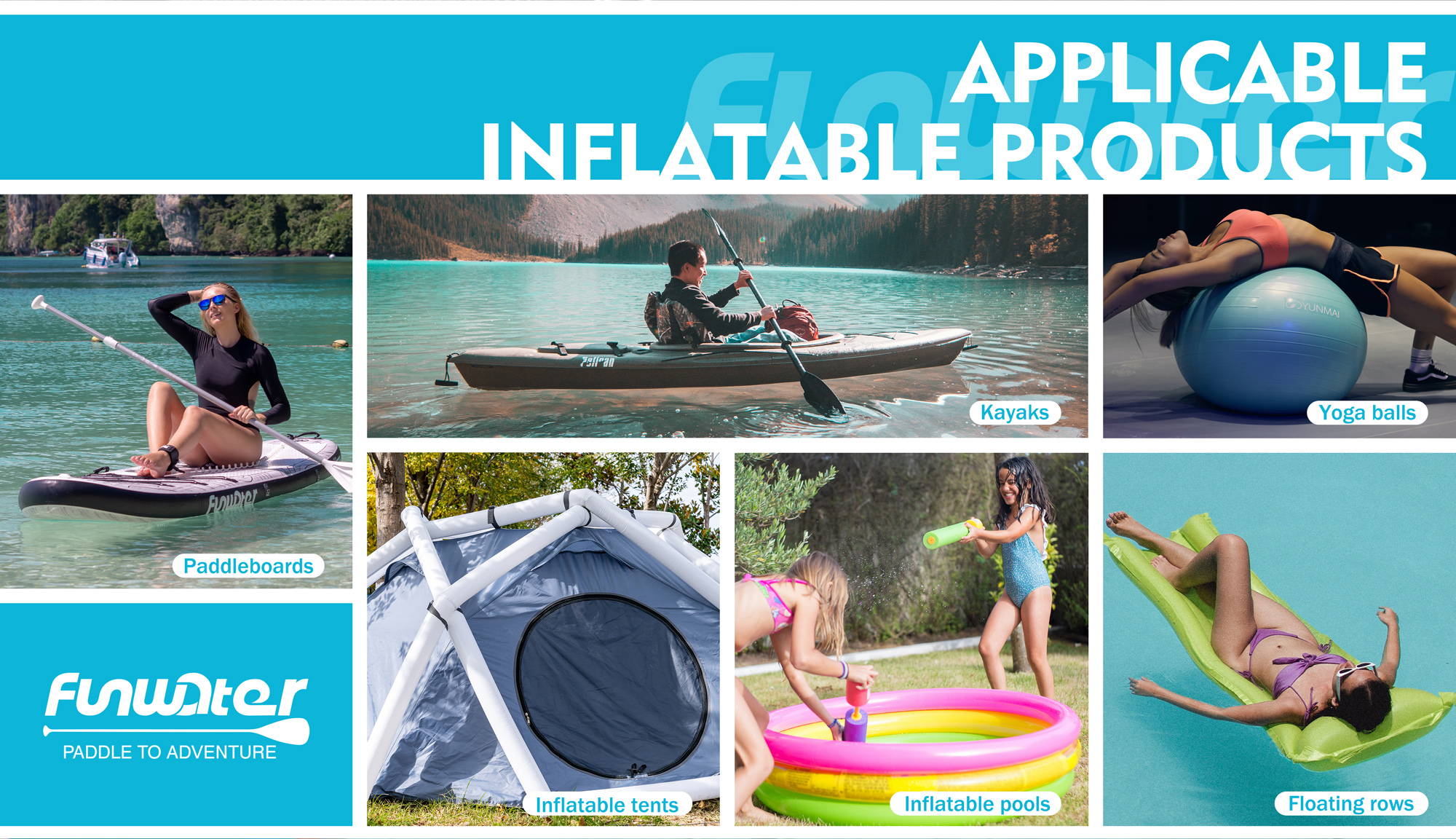 FunWater SUP Electric Air Pump
SMALL UPGRADES SAVING YOU FROM BIG HEADACHE
·6 valve adapters, 0-16 PSI for almost all types of inflatables
·With screen backlight to help observe real-time pressure
·Ergonomic handle to easily fit in your trunk
·Inflate/Deflate an 11ft paddle board up to 3-4 times with 1 charge
Pump * 1
3.3-ft Hose *1
Valve Adapters *6
User Manual*1
Daughter loves it!5
Purchased this pump to go with my daughters inflatable paddleboard. She loves it! Easy to use, stops automatically when it reaches the chosen PSI, and inflates the paddleboard a lot faster then a hand pump, which means more time on the water!
Works well
It's great, just a bit loud
Best pump ever couldn't find this in town.
Pumps up multiple paddle boards and I can take it anywhere. My car only has 6v and most car pumps don't work for me so this is a great alternative. Now I can hike into hidden lakes and fill my paddle board. Fits in my paddle board bag with the board and paddle and I just charge it after every 2 or so trips. Great investment